Ca' du Lin
Buffet breakfast
RICH AND VARIED BREAKFAST
Only local products …
The breakfast buffet to start the day well, with a space dedicated to local products of first choice.
In a large dedicated room you can enjoy your rich breakfast prepared with genuine products offered by our territory.
Room service is also available.
We serve sweet and savory breakfasts.
Those desserts are made up of biscuits, cakes and pies made by us while for the savory breakfasts we serve tomatoes, cheeses with sauce, and vegetables grown and prepared by us not to forget a good milk and a good coffee, with us you have to experience the countryside in its entirety.
Upon request, we also serve gluten-free and lactose-free products.
The rich buffet breakfasts are prepared with local and seasonal specialties, with dietary variations on request.
Only fresh and seasonal products, coming from our garden or from local producers!
Because a healthy and nutritious breakfast is the best way to start a day!
All special products of the highest quality selected represent the flagship of the breakfasts.
* In case of food intolerances, please communicate it when booking, or directly upon arrival at the facility, thank you.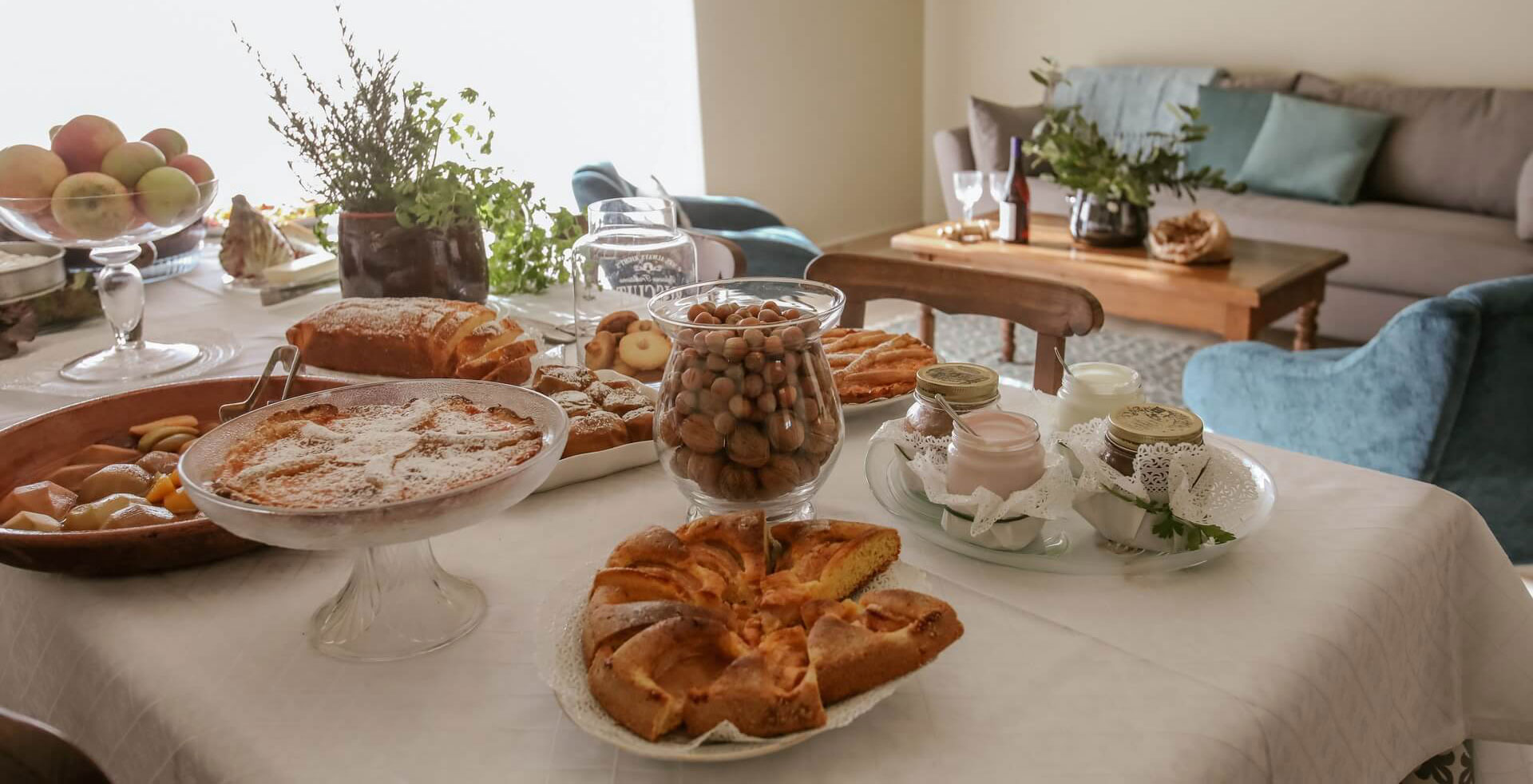 Book a room for a totally relaxing stay