ROOMS AND COUNTRY LIFE
Why Ca 'du Lin?
Why Ca 'du Lin ? To our great-grandfather nicknamed Lin, born in 1907, we gave the name of our structure "Ca 'du Lin", founded on country life as he loved the countryside and it was precisely the straw hat always worn that distinguished him..
B&B Ca 'du Lin is an ancient farm house in Roero , completely renovated and restored to its splendor by the Cherio family , keeping intact the original canons of the structure.
All the renovations were carried out with love for detail to remain faithful to the history and traditions of the places.
The structure is equipped with all the best comforts, immersed in the countryside and surrounded by vineyards and hazelnut groves.
Ideal for those who want to enjoy a day or a period of absolute relaxation or devote themselves to the naturalistic exploration of the surroundings on foot or by bicycle, or taste the food and wine specialties of Roero.
You will also find a complimentary breakfast at this property. Guests traveling by car have access to free private parking.
The B&B has three bedrooms all with private bathroom and air conditioning.
The three bedrooms, all with air conditioning, private bathroom and large balcony or terrace, overlook the small lush garden.
At the Ca 'du Lin bed and breakfast you are a stone's throw from Alba and Asti . You will have a pleasant and relaxing stay.
The Ca 'du Lin bed and breakfast is located in a strategic point to easily reach all the attractions of Langhe and Roero.
The ideal solution for those who choose to enjoy all the excellences of the area (especially the food and wine) without having to face the problem of traffic, crowds and lack of parking in the adjacent tourist resorts.
Our structure wanted to endow itself with a unique character, where the passion in welcoming guests with friendship is always put in the first place, our commitment is our satisfaction.
Large garden with deck chairs and gazebo, barbecue and private parking and on request covered, for cars, motorcycles and bicycles.
The welcome is handled directly by the Cherio family who, with a spirit of hospitality and friendship, provide attentive customer service with art and meticulousness.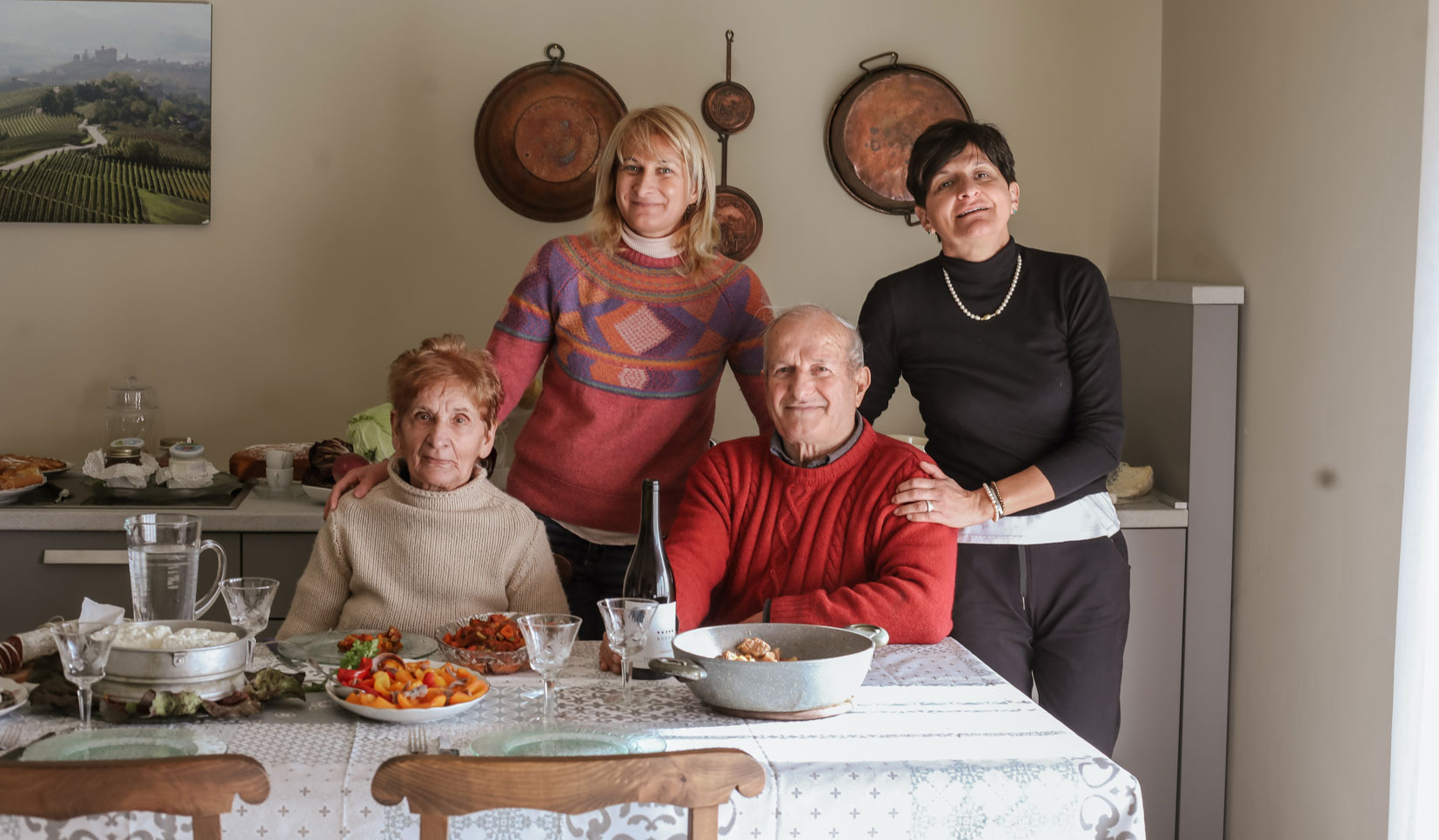 Book a room for a totally relaxing stay